Etecad DWG.DXF,DWF Convert is a batch DWG/DXF/DWF bi-directional converter as well as a version file converter.
It converts DWG, DXF and DWF to DXF, DXF,DWF,PDF,JPEG,BMP,PNG and TIFF file formats without the need of AutoCAD.

Key Features
Etecad DWG DXF Convert allows you to choose the AutoCAD version of the output DWG/DXF file.
The output versions supported by ECadConvert are:
AutoCAD Release 10
AutoCAD Release 11
AutoCAD Release 12
AutoCAD Release 14
AutoCAD 2000/2000i/2002
AutoCAD 2004/2005/2006
AutoCAD 2007/2008/2009
Easy to use interface allows you to make conversion in 4 simple steps.
Step 1: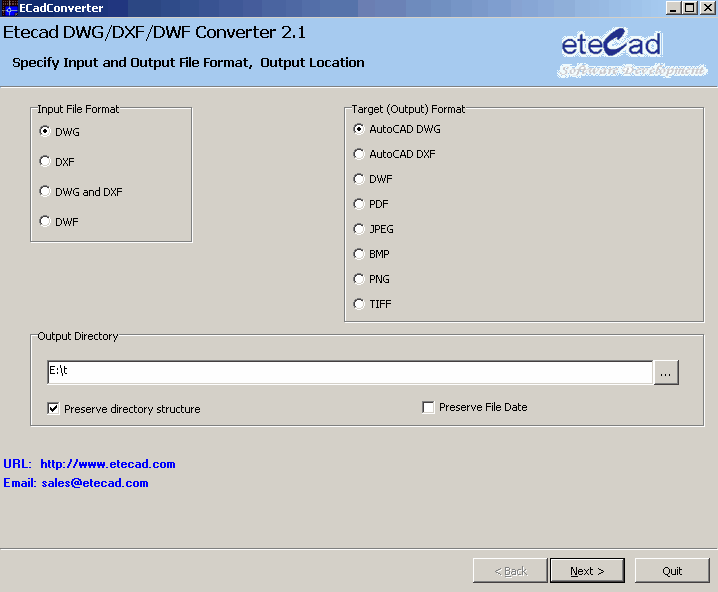 Step 2: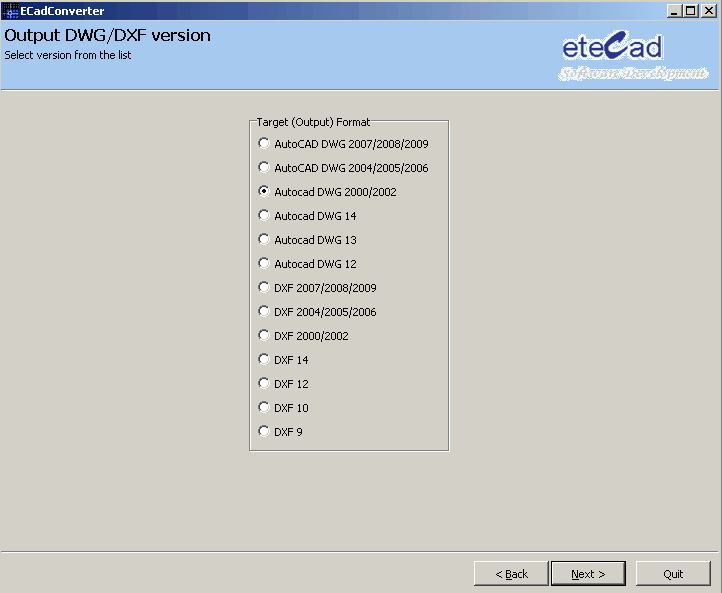 Step 3.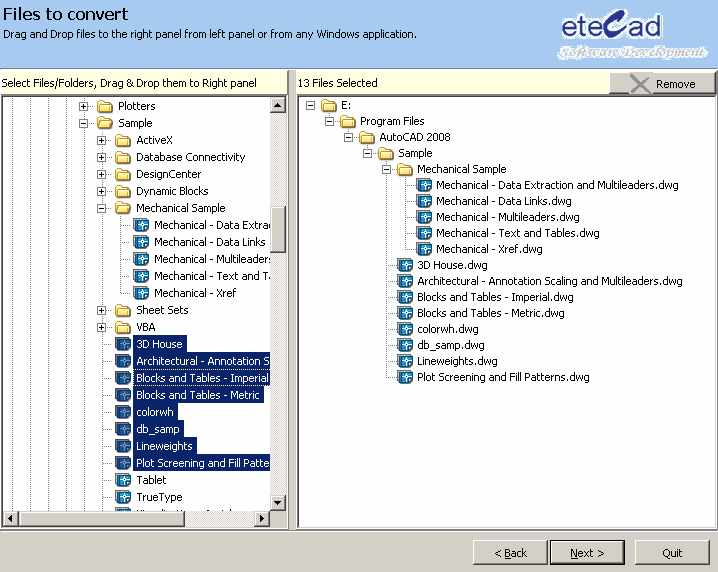 Step 4.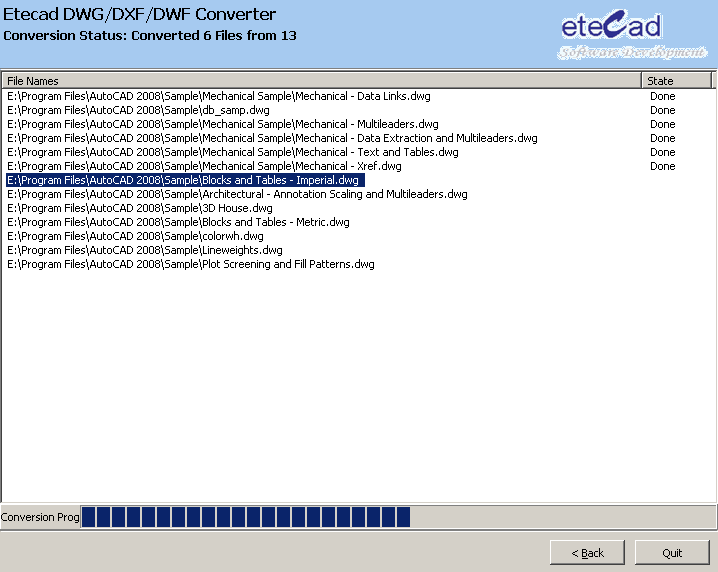 If you have any problems about the converter, feel free contact us: info@etecad.com, or visit our web site for more information: http://www.etecad.com
How to Buy

You can buy Etecad DWG/DXF/DWF Convert from : Plimus

Or by PayPal